Between the colourful seaside towns, bustling artwork and local tourism, the city of Cork has become a hot spot for campers and travellers. If you're new to Ireland or thinking about camping in Cork, you've come to the right place. In this article, we'll go over the best campervan campsites, including the most unique places to camp, and more so you know what to expect before you head out on your journey. The city is truly a magical place. Continue reading to find out why.
Check Out Places to Camp in Cork Near You
Cork has become a popular tourist destination, especially for those who are looking for cheap camping holidays. With the summer season fast approaching, camping is going to become all the more popular. Whether you like the ruggedness of being outdoors or prefer the luxury of glamping, we've got you covered. Below, are the top six camping locations and caravan campsites in Cork that are worth checking out. If you've visited any of these locations, be sure to let us know what you thought of them in the comments section below.
1. Glengariff
If you're looking for places to camp in Cork that will take you off the beaten path, Glengariff is it. This seaside village is tucked away near the Ring of Beara – a route along the Beara Peninsula that has primarily been left unexplored. This area is not as widely known among tourists, which is exactly why it makes our list of campervan campsites you need to check out. Here, you can pitch your tent in the Glengariff forest and explore the beauty of Garnish Island, go kayaking, and much more. When you're done camping or ready to take a break, you can head on over to Glengarriff village where you'll find multiple pubs, restaurants, and a great selection of stores. If you've never believed in magic before, you'll surely start after a camp in Glengarriff; it's truly something out of a fairy tale!
2. Sextons Caravan & Camping Park
If you type "camping and caravan sites near me" into your internet browser, the Sextons Caravan & Camping Park in Clonakilty will surely pop up. And if it doesn't, here's your sign to go ahead and search for it. This family-owned caravan park has on-site laundry facilities, free WiFi, and a campers' kitchen where fresh produce is available during the high season. It's also situated relatively close to Inchydoney Beach, which is a gorgeous area with rolling green hills and crystal blue water. It's the perfect little getaway when you want a break from city life.
3. The Beara Way
If there was ever an underappreciated area in Ireland, the Beara Way would be it. This stunning walking trail offers up picturesque views of the Beara Peninsula, which begins and ends in Glengarriff (another highly recommended wild camping West Cork area mentioned on this list). The entire walking trail can take up to 10 days to complete, making it an ideal spot for campers. This area offers not only wild camping but multiple private campsites such as the Creveen Lodge Caravan and Camping Park, a family-run caravan camp in the heart of Beara.
4. Cape Clear Island
If rugged camping isn't your style, you're in luck. Cape Clear Island is as picturesque as it is secluded from the hustle and bustle of city life. Located about eight miles off the coast of West Cork, Cape Clear Island has become a hub for "glamping" – camping done with a touch of glamour. Here, campers can get in touch with nature. If you're an ocean lover, you're in for an even bigger treat since dolphins, whales, and even sharks are regularly spotted here. Cape Clear Island offers beautiful ocean views and has yurts that are a perfect combination of rural and luxury.
5. Kinsale Glamping
While we're on the subject of glamping, Kinsale Glamping is another wonderful area to explore and add to the list of camping spots you should check out in Cork. The village of Kinsale is like a colouring book brought to life; the town is adorned with bold, vibrant buildings, unique eateries and has all of the laid-back charms of a quaint little seaside town. This "glampsite" has yurts that overlook the ocean as well as a chalet that has an open-air shower that faces the water. It's such a unique experience you won't be able to find anywhere else.
6. The Hideaway Camping & Caravan Park
Whether you're traveling by caravan or equipped your car with a roof top tent, the Hideaway is a cozy little spot to make camp overnight. It's very family-friendly, too, offering up a playground and designated area for you and the kids to play sports. Located about 10 minutes outside Skibbereen, campers can grab a bite to eat, go fishing, scuba diving and take a scenic walk soaking in the sights and sounds of this beautiful camping West Cork site.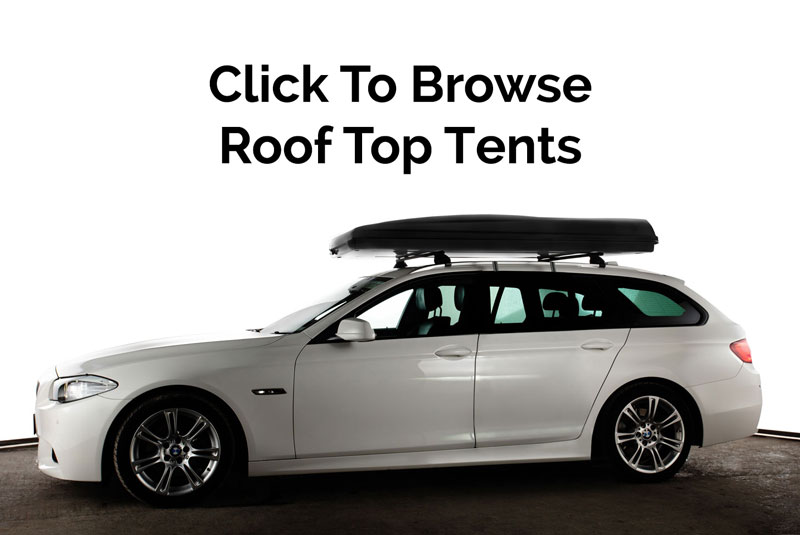 Conclusion – Camping in Cork
If you're looking for cheap camping holidays or are interested in taking day trips or week-long excursions, the city of Cork offers up some truly unique and picturesque options for campers of all experience levels. In this guide to camping, knowing where to camp isn't the only important thing – it's just as crucial to know how to camp. That's where roof top tents come in. You can easily store and deploy your tent from the roof of your vehicle after you park your car or SUV in your desired location. Roof top tents are easy to set up and purchasing the necessary equipment like roof racks online or at a brick-and-mortar store can be done with ease.
Unlike ground tents, roof tents keep you high off the ground and away from bugs, dirt, and gravel and come equipped with a comfortable foam mattress for a good night's sleep. They also give campers a beautiful view of the Irish landscape that you just can't find in a ground tent or while sleeping in a cramped caravan. These tents are perfect for camping holidays in and around Cork. For more information about roof top tents click here.