When it comes to Ireland, there are almost too many gorgeous campsites to list all in one place, but fortunately for you, we've narrowed it down to 8 of the best. Camping has exploded in popularity in recent years – and it's no surprise why; camping is often a cost-effective activity that allows you to take a break from the grind and find peace of mind in nature. Whether you're camping style is rustic or you prefer glamping at a luxurious campsite, there's a campground designed for you. If you're ready to start camping in Ireland, continue reading for some insider tips.
1. Portsalon Luxury Camping
Let's start this list off with a little glam(p)! Camping with glamour – or glamping – has become increasingly popular over the years, mainly because it's an alternative to pitching a tent in the dirt in the middle of nowhere. Capitalizing on this trend is Portsalon Luxury Camping in Donegal. This 18-acre campsite has been in operation since 2014 and its views of Knockalla mountain, Mulroy Bay, Lough Swilly, and the Inishowen Peninsula have earned it the reputation of being one of "the 15 best campsites in Europe."
Here, you'll stay in a yurt that comes furnished with a king-size bed and wood-burning stove. Adjoining the yurt is a shower building, equipped with toilets, hairdryers, and mirrors, as well as a second building that has a fully functional kitchen; this kitchen has an electric oven, fridge, freezer, cutlery, and a dining area. You'll also have access to a small library, lounge, campfire, hammock, and multiple charging stations for your electronics.
When you're not soaking in the view or catching some Z's on your hammock, guests can visit Donegal's 13 blue flag beaches or visit Glenveagh National Park, which is the second-largest national park in Ireland.
This glamping camp is open from April to October and provides fresh eggs and complimentary in-season fruit and vegetables. Rates are €60 – €109 for two people; a two-night stay is required in July and August.
2. Wave Crest Caravan Park
This family-run and operated caravan park is located in the Ring of Kerry. And trust us – it's perfect for ocean lovers! With gorgeous panoramic views of the sea, the West Crest Caravan Park is one the best places to camp in Ireland.
This caravan park is home to the Siopa Glaise Rinn & Wave Crest Café, which is open in the summer months (June-August) and serves fresh seafood and a variety of tasty sweets. The caravan site also has showers, laundry facilities, WiFi, and fishing supplies available for purchase, among a slew of other amenities to make your camping experience all the more enjoyable. As of publication, the Wave Crest Caravan Park is currently closed, but they are accepting bookings starting in June.
3. Nore Valley Park, Co.
Where can you go glamping, pitch a tent, park your caravan and assist in feeding animals on a farm? Nore Valley Park in Bennettsbridge, Kilkenny. This is an incredibly clean facility that offers campers an opportunity to get up close and personal with a variety of different animals, including owls, Scottish Highland cows, deers, ostriches, and more. This campsite offers free showers, hot water and free access to the farms. It costs €5 per night for adults and €4 for children; children under the age of 2 are completely free.
If you're using a caravan, the rate is €15 per night, and prices for ground tents vary between €10-€17 depending on the size.
4. Clifden Camping and Caravan Park
The Clifden Camping and Caravan Park in Connemara gives campers the best of both worlds: the relaxation of being out in nature, all the while being close to Clifden and a variety of beaches and Kylemore Abbey. Clifden is home to Clifden Castle and the Mannin Bay Blueway, which is home to a variety of limestone and shells. The campsite offers hot showers, on-site laundry facilities, a dining area, refrigerators, and electrical outlets. Leashed dogs are also allowed, so no need to leave your furry friend at home. Rates vary depending on the number of people in your party:
Family of four (two adults, two children): €22-€28
Two adults: €22- €26
One adult: €14-€18
5. Finn Lough Forest Domes
The views you can get from the Finn Lough Forest Domes are about as magical as you can get. Just imagine how peaceful it would be to camp out in the middle of nowhere with a completely unobstructed view of the nighttime sky and you'll learn exactly what it feels like to camp in the Finn Lough Forest Domes. At this luxurious hideaway, you'll be tucked away in a forest dome that features 180-degree transparent walls. Each dome comes with a woodland guide, star map, and robe. You can even get a chance to see the Big Dipper all from the comfort of your bed. Campers can grab a bite to eat at the kitchen restaurant located on the property. These bubble domes are a bit on the pricey side at £395, but the experience is worth it.
6. Cronin's Yard
Cronin's Yard is the starting point to the MacGillycuddy's Reeks, Ireland's highest mountain range on the Iveragh peninsula. Cronin's Yard consists of camper pods, all of which are insulated and designed to reduce the sound of rain. What's so great about this camping location is that while it isn't technically a wild camping area, it provides the same level of adventure and tranquillity that you would find in a remote corner of Ireland. Campers can park their cars here and enjoy a cup of tea in front of a warm fireplace. There are two pod options here: a standard pod and a family pod. The standard pod fits two adults and two children or three adults whereas the family pod can fit five adults or two adults and three children. When you're ready to take a break from camping, you can take a walk on one of the two National Looped Walks located nearby: the Cronin's Yard Loop and the Lisleibane Loop.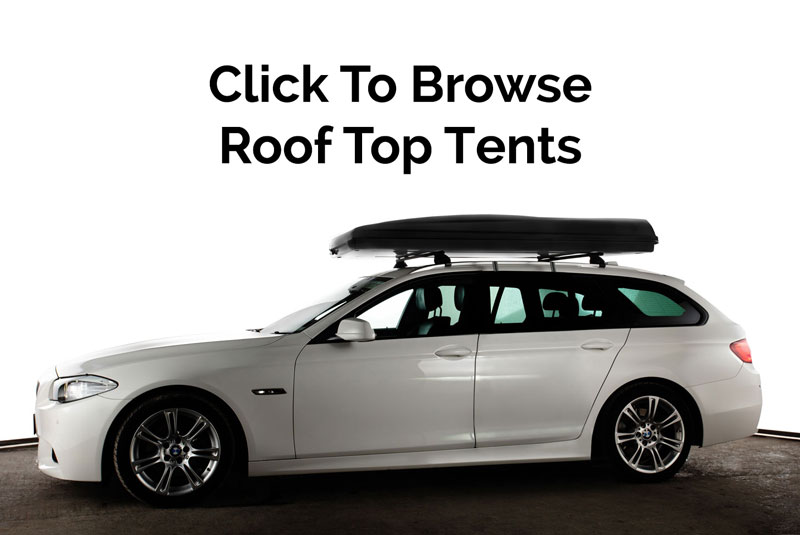 7. The Apple Camping & Caravan Park
Located in Tipperary, the Apple Farm is a unique caravan spot that is family-run and incredibly spacious. This exotic camping spot is located on an orchard where they grow apples, raspberries, sweet cherries, plums, and other types of fruit. You can purchase these products right on the grounds, too! This site also offers free hot showers and tennis courts. This caravan park is currently closed but is planning on reopening to the public on Wednesday, April 28th, 2021. While they will be operating on limited capacity, this is one campsite we highly recommended, especially for families looking for a change of scenery. For adults, it costs €7 per night for camper vans and ground tents, and for children under 12, it costs €4.50 per night.
8. Hidden Valley Holiday Park
The Hidden Valley Holiday Park located in Wicklow is a tranquil little spot that's perfect for families. This camping site overlooks the Avonmore River, which is a private lake where you can observe cranes, ducks, and otters. You can access this campsite from multiple ferry ports including Dun Laoghaire and Dublin. On the grounds, campers have access to a toilet and shower block, laundry facility, and kitchen. In addition to camping, campers can enjoy a variety of nature-based activities including fishing, kayaking, and swimming.
Conclusion
As the summer season rapidly approaches, camping in Ireland will be all the rage. When you're ready to get back out on the road, we hope this article will serve as a blueprint for the best places to camp in Ireland. Before you set off on your adventure though, it's important to be prepared. With a roof top tent, you'll be able to set up camp in a matter of minutes. Once you've parked your vehicle, all you have to do is set up the ladder and deploy your tent that's equipped with a soft, foam mattress and you're good to go. Roof top tents have become a unique alternative for all campers as they allow you to soak in a higher view of our gorgeous Irish landscape and remain protected from bugs, rocks, and dirt. To learn more about roof top tents and how they work, click here.