Greg Chlodnicki – Owner of Mako56 – Read About Us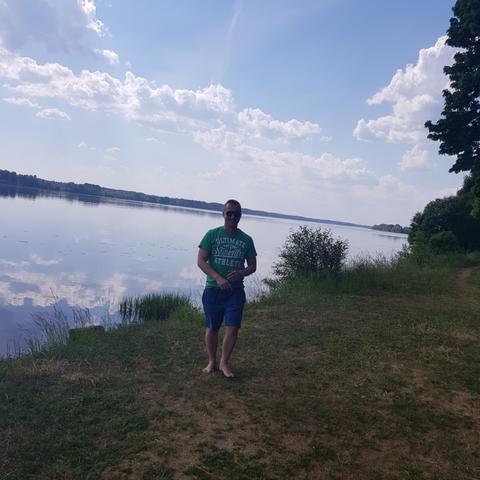 Hi, I'm Greg. I'm a Cork-based 42-year-old and I love to travel. Thankfully, with my job, I get to travel extensively, 32 countries so far and still counting, while running my company Chimney Choice.
Part of my work remit is to travel to and visit suppliers, factories, trade exhibitions and during these travels, I have often seen or been inspired by individuals or organisations that produce products which I believe would sell well, just probably not through the standard sales channels my company uses normally.
The products you see on Mako56 are all inspired by my travels.
I created Mako56 to display and directly sell these products with the aim of also gaining wholesale business. Some are of my own creation, others will have been designed elsewhere. All, in my opinion, offer something unique while providing quality and being great value for money.
Where the name MAKO56 comes from:
I wanted something catchy, unique and a name that rolls off the tongue. Our website is named after the fastest shark in the sea, the Mako. Various scientific reports have recorded Mako's top speed at 56 MPH or 56 KPH – which ever it is, this is a fast fish. Mako's have been tagged and observed travelling over 13,000 KMs in one season, not only are they known for their speed but Mako sharks are acknowledged as the ocean's great voyager or traveller and in my view, they are an inspiration and I'm very happy to name my site after such an wonderful animal.
Our Brands Are Inspired by Travel
Car Camper
Our Car Roof Top Tent brand was inspired by my brother-in-law, Stuart who is an avid camper van enthusiast. One day Stuart showed me an advert in a magazine for a car roof top tent. Immediately, I wanted to buy one as I love going to music festivals but hate to sleep in a traditional ground tent where invariably it starts to rain. Being that bit older now, I value my comfort more and more.
After some research, I discovered many European and American suppliers of car roof top tents but with extremely high prices and I began to sense an opportunity. After numerous conversations with many different manufacturers and countless travels to see them, we settled on an Eastern supplier that provides a quality car roof top tent with unique features (such as a solar panel in the roof of the tent that provides lighting, battery and phone charging inside the tent) and very sensible pricing. If you love camping and getting out into the great outdoors but are seeking a little more comfort, our car roof top tent is for you.
The Original Cherry Light
The inspiration for our range of travel inspired LED string lights came from my Latvian girlfriend Eva, pictured here with myself.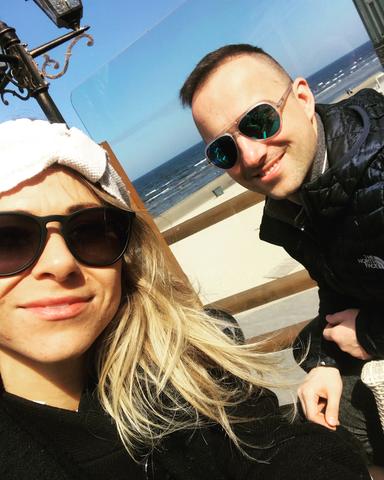 We had known each other for just a few months when she had travelled back visiting Latvia and on her return to Ireland, she gave me a gift of a beautiful incandescent string light set that she had bought in Riga. I was extremely happy with her thoughtfulness as she had picked out the lamp shade colours herself and without knowing me too well, nailed the choice of colours perfectly.
Through marketing, I found out that these lights are popular in the Baltic countries and after examining a few local retailers and their offerings I decided to create an Irish brand called the Original Cherry Light and these LED lights are inspired by travel. The colour combinations you see on Mako56 are inspired by real-life pictures, taken (seen on each individal Cherry Light product page) as we travelled throughout Ireland and other countries with friends and family.
We chose LED bulbs as they consume low amounts of energy yet light up our coloured cotton ball lamp shades perfectly. Cherry Lights can be used to decorate any home space or add some colour to your rooms of your home.
Make An Order While Stocks Last
We have limited stock available so order now while stocks last!